Please fill in the form below to download the brochure.
"*" indicates required fields
Download our brochure
Passengers
Up to
0

people
Max. battery capacity
0

MWh
Technical innovations for ultimate experiences
Optimized and balanced hull:
Effortless, comfortable yachting with supreme seakeeping
Lightweight design and construction:
Efficient and a high performance, dynamic, dry ride
Superior electric drivetrain:
Quiet cruising, silent moments at anchor and blistering acceleration
Up to 1 MWh and range extenders:
Battery capacity to fit all your cruising needs
close
Drivetrain Options
A range of battery capacities and range extender options are available. With the implementation of a Ship Management System (SMS) failures caused by misuse or abuse of the system are eliminated.
Sialia's are fitted with chargers to accept a range of power connections to facilitate charging in any situation. Sialia works with its customers to determine the right charging infrastructure for their application.
Pure electric
Our Sialia 1000 flagship capacity facilitates the purest electric experience while underway and at anchor. The Sialia 700 battery balances similar performance with a lower weight and cost.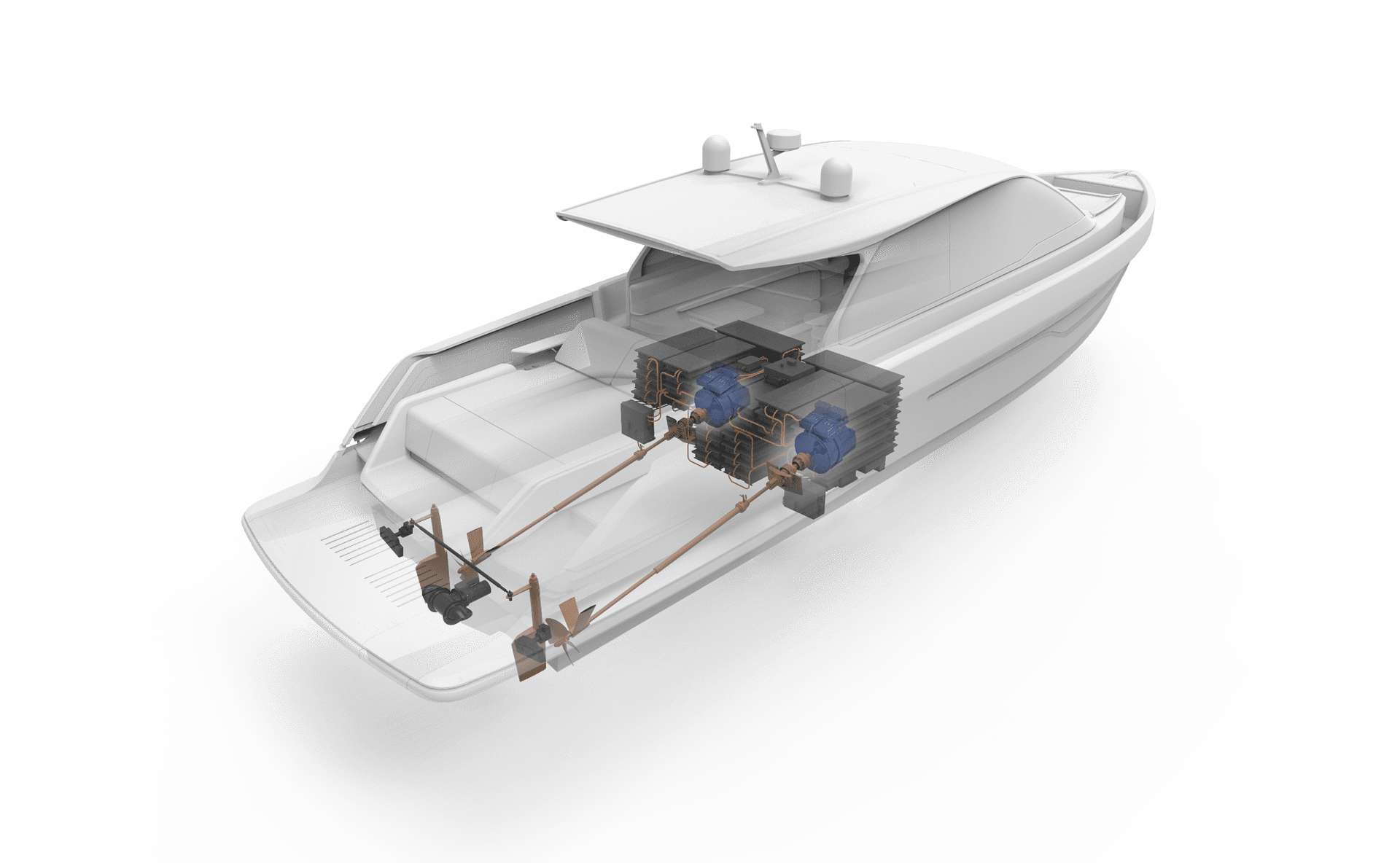 Electric + Range Extender
Sialia yachts can be configured with variable rpm, bio-diesel certified, range extenders that offer cruising at 16 knots to a compact unit for increased autonomy and speeds up to 10 knots. Depending on local infrastructure, hydrogen fuel cells are an option for ultimate sustainable cruising.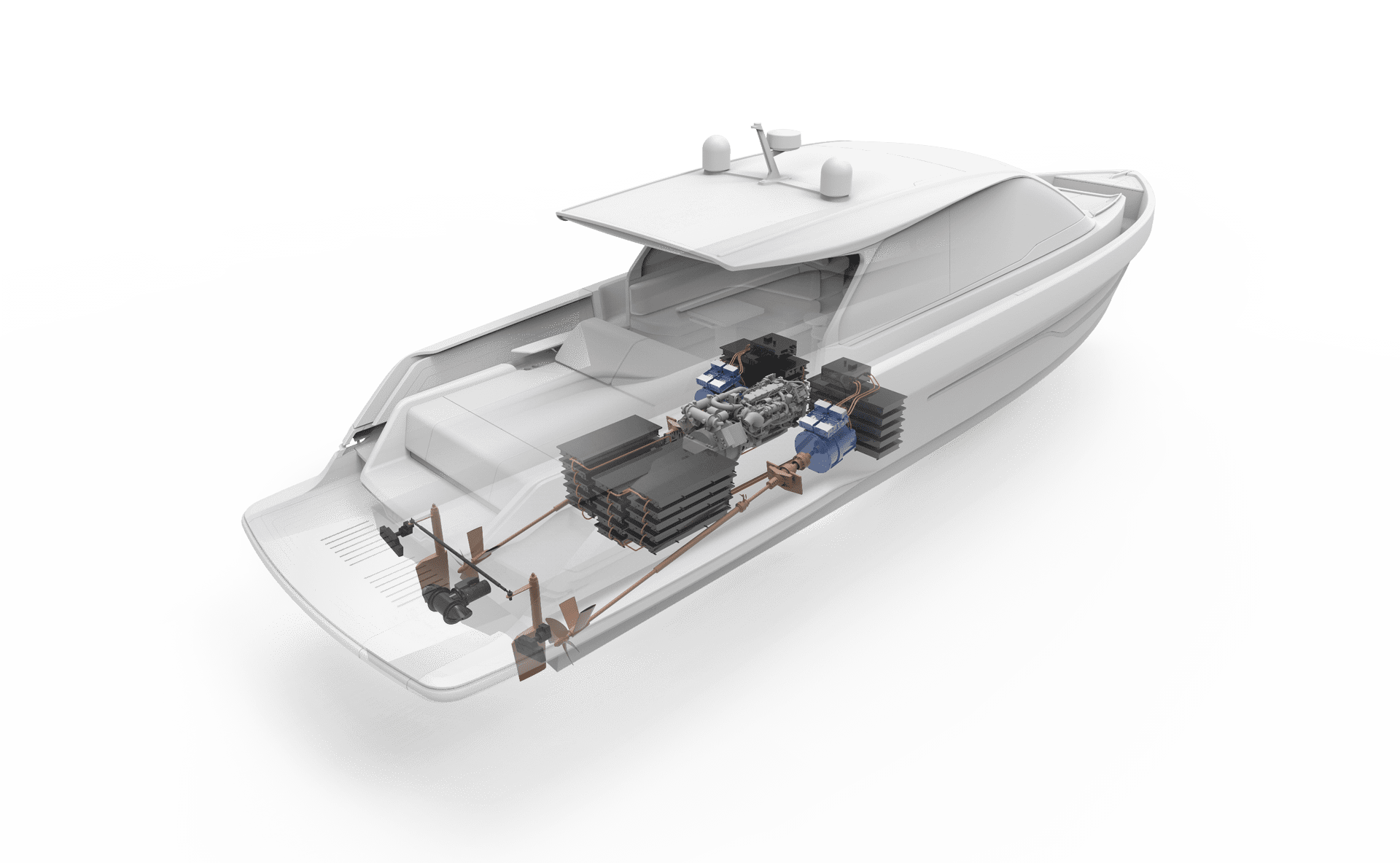 close
Optimized hull design
The Vripack designed hull maximizes the benefits of the electric drivetrain. It combines low resistance, and superior balance to provide an effortless, dry ride with no planing hump and excellent tracking.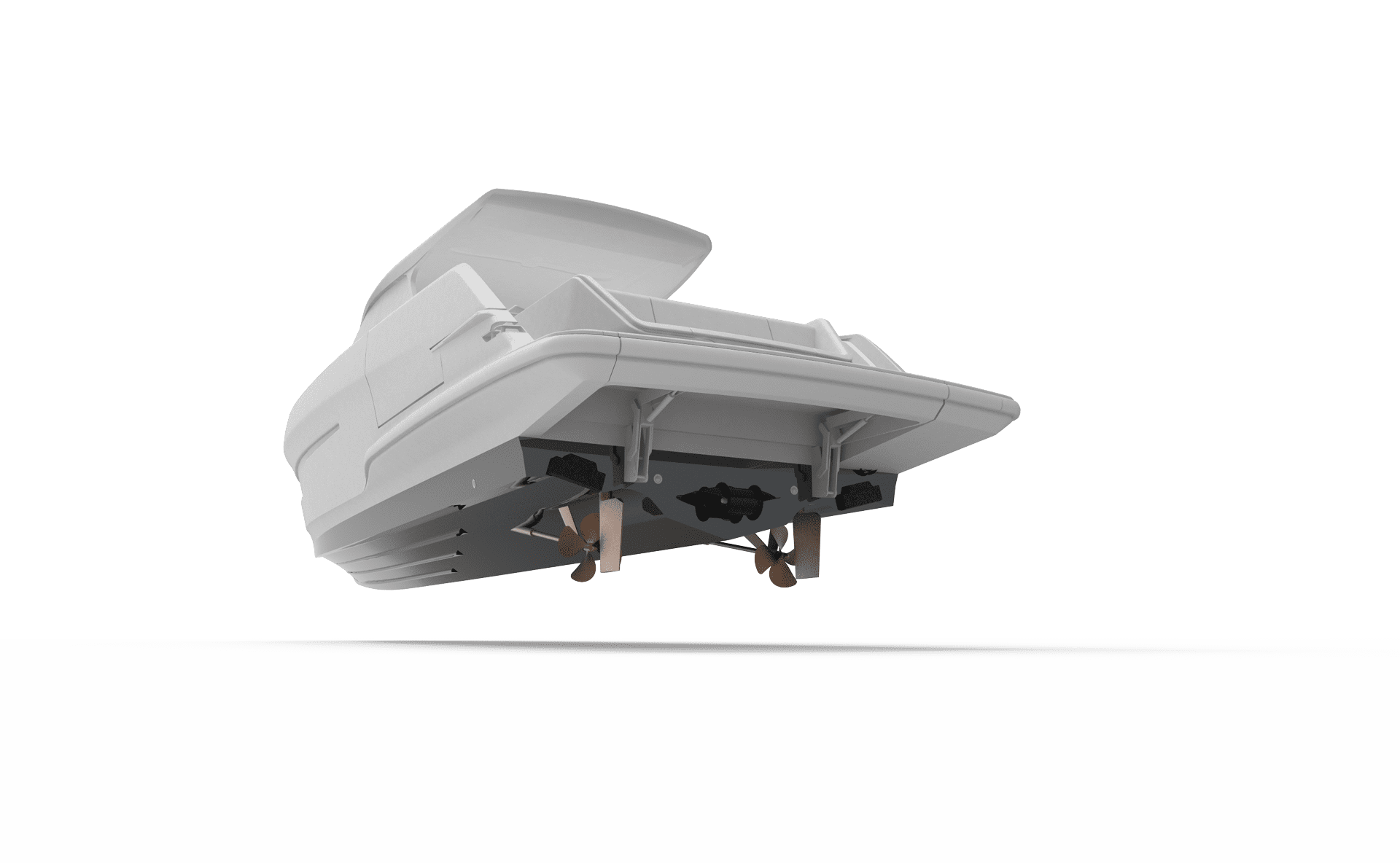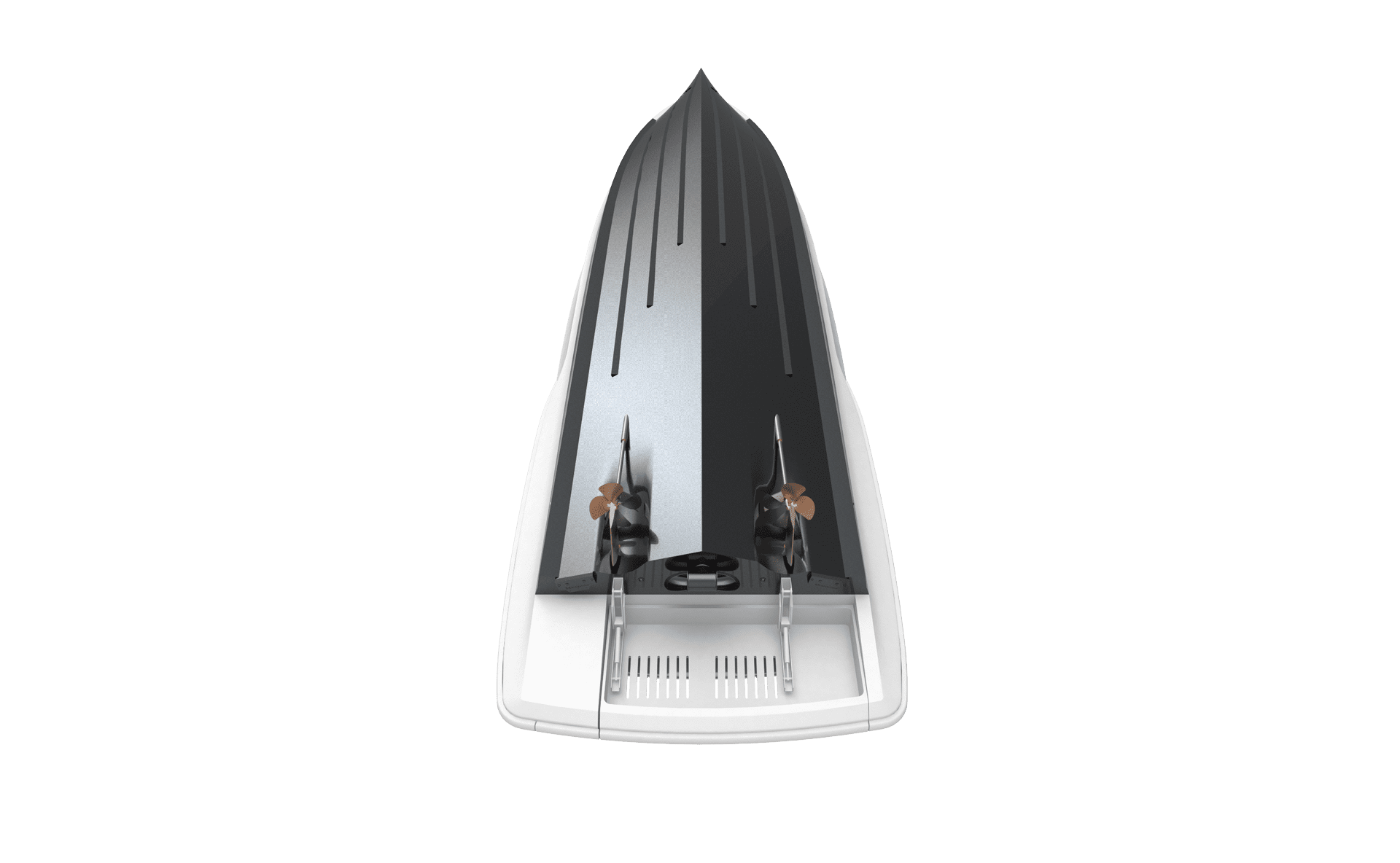 Electric power everywhere
Eco-system
True sustainability requires an ecosystem perspective. When designing a Sialia yacht we optimize the lifecycle and the performance requirements of our yachts. This goes further than just applying sustainable materials, but also making sure our yachts are not only ready for the energy transition, but can play a key role in making yachting more sustainable.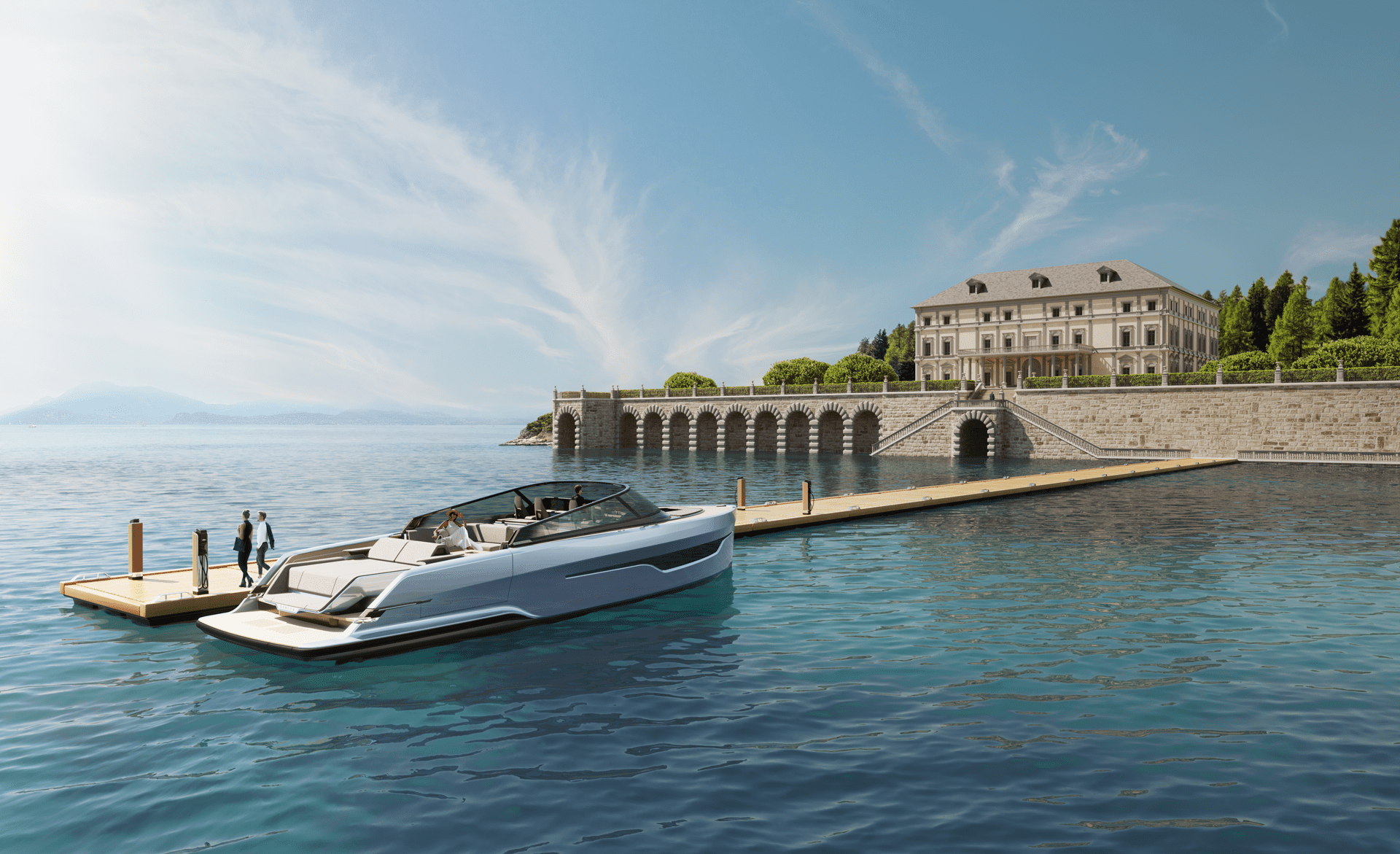 Batteries
From a use-case perspective marine operations are very different then automotive applications. Through its experience Sialia yachts has developed batteries that combine the most efficient battery configurations to create batteries that no only have large capacity, but can also sustain extensive periods of high discharging.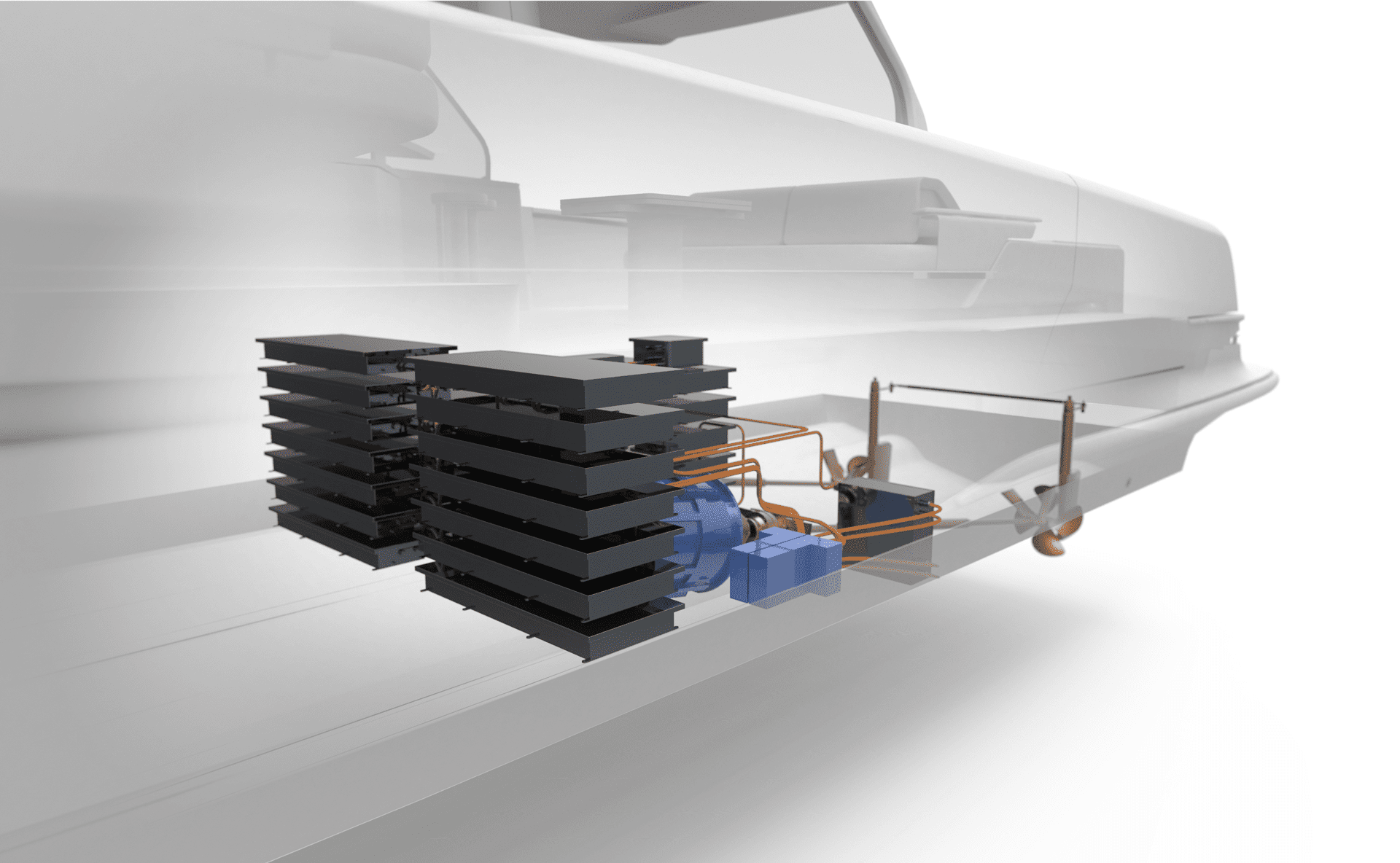 Range extenders
Depending on your requirements it may be desired to fit a range extender, Sialia yachts can be configured with a wide range of range extenders. From a bio-diesel range extender that can support sustained cruising at 16 knots to hydrogen fuel cells to keep the topped of for extender periods at anchor.
Ship management system
Sialia's proprietary developed SMS (Ship Management System) and user interface follow the latest trends in user oriented design to deliver an effortless and intuitive handling of the vessel. All systems are optimized to minimize energy use and prevent breakdowns and allow owners to monitor or control the yacht from anywhere in the world.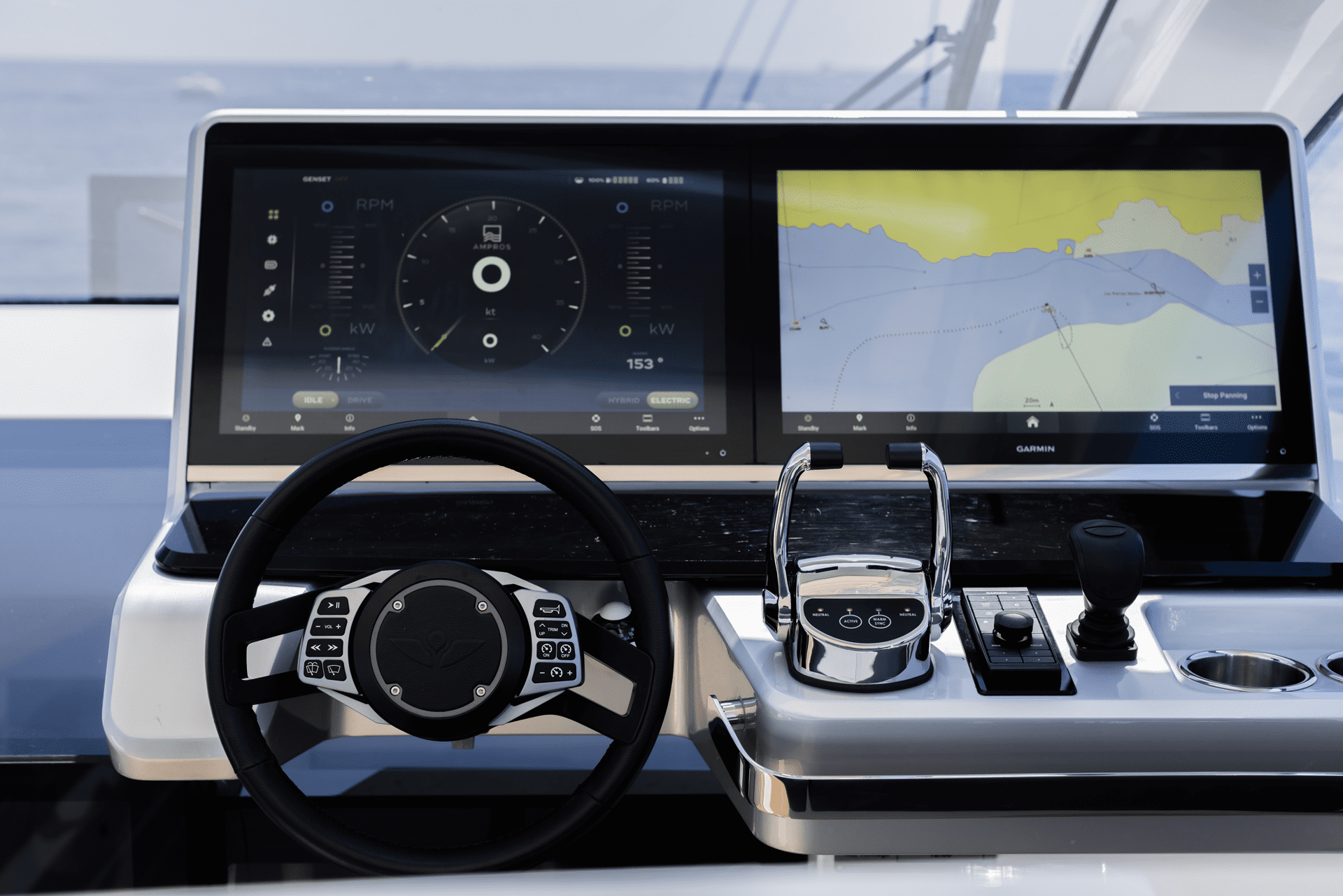 Safety
True sustainability requires an ecosystem perspective. When designing a Sialia yacht we optimize the lifecycle and the performance requirements of our yachts. This goes further than just applying sustainable materials, but also making sure our yachts are not only ready for the energy transition, but can play a key role in making yachting more sustainable.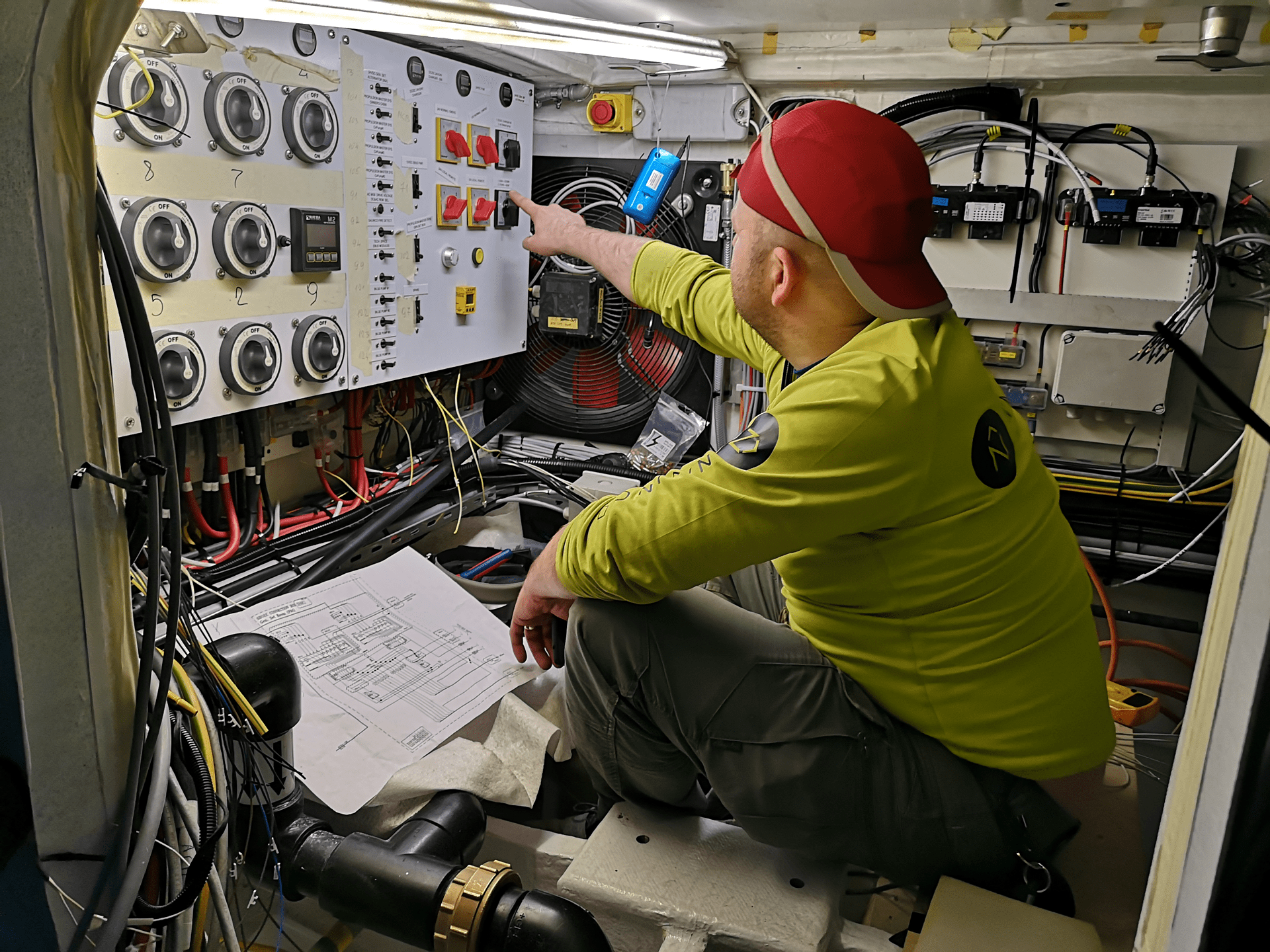 FAQ
Warranty
add
Our standard warranty is 2 years, For the batteries this is extended to 5 years. If desired this can be extended further depending on the usage of the yacht. Please contact us for additional information.
Sustainability and materials
add
All Sialia yachts are electric realizing a great emmissions reduction during operation, but it does not stop there. At every step of the design phase we take the entire lifecycle into account. This means we optimize the required specifications and performance with the most sustainable materials. This can be seen in the interior materialization, but also in our aluminium volantis line.
Safety
add
On top of conventional maritime safety measures and CE certification requirements a Sialia has a Ship Management System. This system comprises of a wide range of redundant systems to prevent misuse and abuse of the electric drivetrain. It continually informs the user and protects the system to prevent a situation in which you are left without control or drive.
Durability
add
Due to the use of industrial grade batteries, active cooling and the ship management systems our batteries and drivetrain are protected against abuse and misuse.
In what country are you based
add
At Sialia we pride ourselves in the international team we have assembled. With colleagues hailing from, amoungst others, Poland, Belgium and the Netherlands this is exemplified.
Where are the boats produced
add
Due to the high pace of innovation and the different materials used to develop the ultimate electric yachts we need to remain agile in selecting the right shipyards that can deliver high performance yachts made with the highest regard for quality and engineering. Sialia in that sense is a technology company that sells and realizes the end project in line with the optimal solution based on the customers requirements.
The process
add
Realizing a Sialia is a wonderful process where we put our capabilities at your disposal to create your dream yacht. It starts with an intake to understand your preferences, cruising behaviour and charging possibilities and results in an initial price estimate and design. The next stages involve a large amount of engineering and design capacity. With the intent to buy the rest of the yacht will be detailed and engineered. This allows us to obtain a build slot and prepare a final offer for the yacht. With the contract signature, the experience does not stop. Next steps focus on the development of the interior and other design choices like colors and materials. During the build process we will have regular updates fitting to the major milestones of the build. It all ends with a celebratory delivery to the final owner should this be desired.
Eco-system
add
Electric drivetrains combined with the experience of Ampros creates many opportunities to not only operate, but also use its strengths while docked. Depending on your needs many opportunities exist. Some examples are: connecting your Sialia to your beach house to charge using solar or store excess energy in the batteries and use in periods of high demand. In a commercial setting a range of Sialia yachts can be used for continuous use ferrying people from different locations with short quick charging at every port of call. Contact us to discuss your local possibilities
Hydrogen
add
In line with our sustainability focus we can also offer hydrogen range extenders on your Sialia. This technology is mature and in use in certain marine applications. This is dependent on your local availability and operational envelope. Please contact us for additional information
Maintenance
add
The Ampros drivetrain requires very little maintenance compare to internal combustion engines on the motors and battery systems. We propose a yearly coolant flush of the cooling system. All the additional systems are marine components from reputable brands and follow their own maintenace schedules.
Make a statement with this new breed of distinct electric yachts. Step into a world of emission-free yachting and explore the beauty of nature.